S'il y a bien un exercice que l'on fait tout au long de notre vie, sans même s'en rendre compte, c'est bien le soulevé de terre ! Vous vous baissez pour ramasser quelque chose au sol, vous avez fait un soulevé de terre, ou deadlift en anglais. Bon, on exagère peut-être un peu le trait, mais tout mouvement qui implique d'articuler vos hanches pour ramasser quelque chose est considéré comme du deadlift.
Alors pour ce 14ème WOD que l'on vous propose, on a mis l'accent sur le deadlift. Bonne chance à tous et à la semaine prochaine !
Le WOD de la semaine (11 octobre – 17 octobre)
WARM UP :
3 répétitions de :
10 Sumo Deadlift KB
10 Hollow Rock
SPECIFIQUE WARM UP :
Drill Sumo Deadlift HP Bar
Drill Deadlift Bar
SKILL :
Notes : 2×3 Ecentrique 3″ Restart "NO T&GO&
1 Reps @86% of Deadlift
3 Reps @74% of Deadlift
3 Reps @74% of Deadlift
METCON :
Dans une fenêtre de 10 minutes :
21 15 9
Sumo Deadlift High Pull 40/30
Abmat Sit Up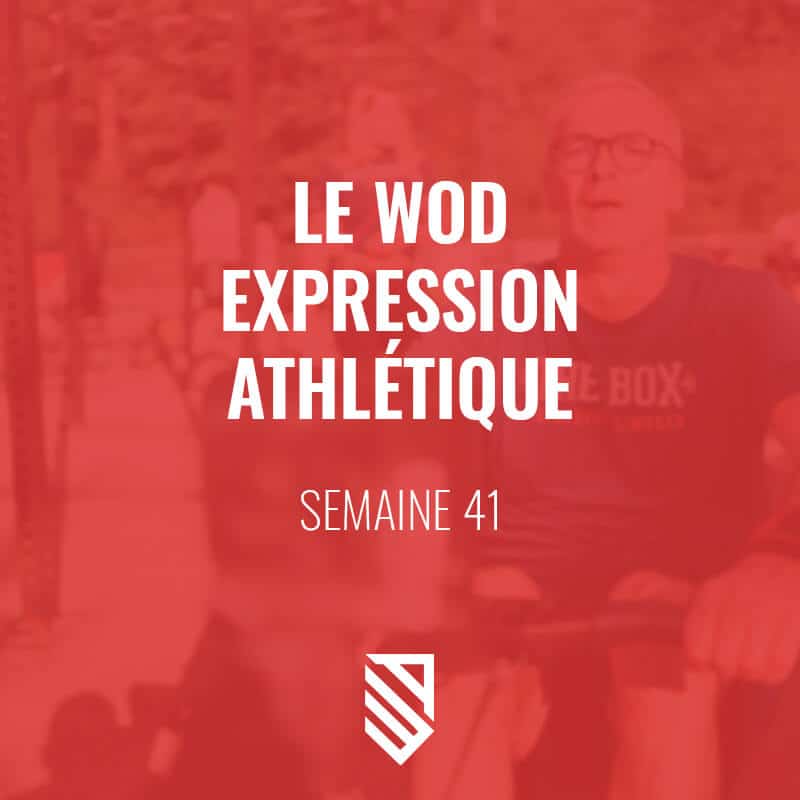 Toute l'équipe d'Expression Athlétique vous souhaite un bon entraînement à tous !