Vous l'attendiez, la voici rien que pour vous : la 17ème édition du WOD Expression Athlétique ! 
Au programme aujourd'hui, un mouvement fondamental en Crossfit : le soulevé de terre, ou deadlift en anglais. Mouvement à la base des mouvements de tirage, il s'agit d'un mouvement que l'on effectue au quotidien, sans même s'en rendre compte. Porter ses courses ou ses affaires, soulever ses enfants… En le pratiquant régulièrement et avec une bonne technique, vous progresserez et cela vous sera utile dans la vie de tous les jours.
Alors c'est parti pour une grosse séance, bonne chance à tous !
Le WOD de la semaine (1er novembre – 7 novembre)
WARM UP :
4 répétitions de :
5 Medball Clusther
5 Ring Row
SPECIFIQUE WARM UP :
Up Deadlift
SKILL :
Notes : 2×3 3″ Eccentrique
1 Reps @95% of Deadlift
3 Reps @80% of Deadlift
3 Reps @80% of Deadlift
METCON (4 personnes) :
Dans une fenêtre de 25 minutes :
100 Wall Ball AB
FATBAR DEADLIFT HOLD 100/70 CD
30 C2B A (BCD Sandbag Hold)
5 Rope Climb LL B (ACD Sandbag Hold)
30 Toes To Bar C (BAD Sandbag Hold)
30 Ring Dips D (BCA Sandbag Hold)
50 Dumbell STOH Ping Pong AB vs CD 22'5/15
50 Box Jump over Synchro ABCD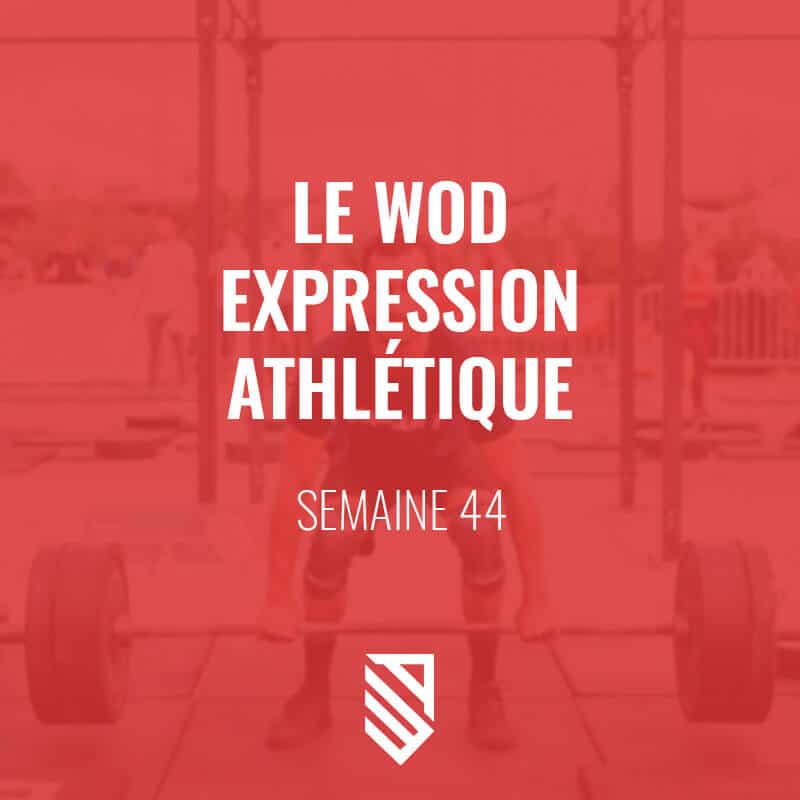 Toute l'équipe d'Expression Athlétique vous souhaite un bon entraînement à tous !