Comme chaque semaine, Expression Athlétique vous partage son WOD, pour que vous progressiez directement chez vous, sans avoir besoin de vous déplacer à la salle. Et si vous ne possédez pas l'équipement nécessaire pour la réalisation de nos WOD, vous êtes justement au bon endroit : Expression Athlétique vous propose des centaines d'équipements de cross training de qualité professionnelle pour vous créer votre propre Home Gym !
Le WOD de la semaine (15 novembre – 21 novembre)
WARM UP :
3 répétitions de :
20 Banded Pull Appart
10 Scap Pull Up
5 Strict Pull over Box
SPECIFIQUE WARM UP :
3 répétitions de :
5 Push Up
5 Kipping
5 GTOH
SKILL :
W1 C2 / GYM KIPPING WORK
 4 x 3-4 Kipping Toes To Bar or Pull Up
OU
4 x 50% MAX Kipping Pull Up
OU
EMOM 8′
1-5 Bar Transition from the ground
2- X Bar Mu
METCON :
Dans une fenêtre de 17 minutes :
400m Row Total
10 Bar Mu Synchro
20 Strict Hspu Total
30 Dumbell Ground to over head Synchro 22,5/15
20 Strict Hspu Total
10 Bar My Synchro
400m Row Total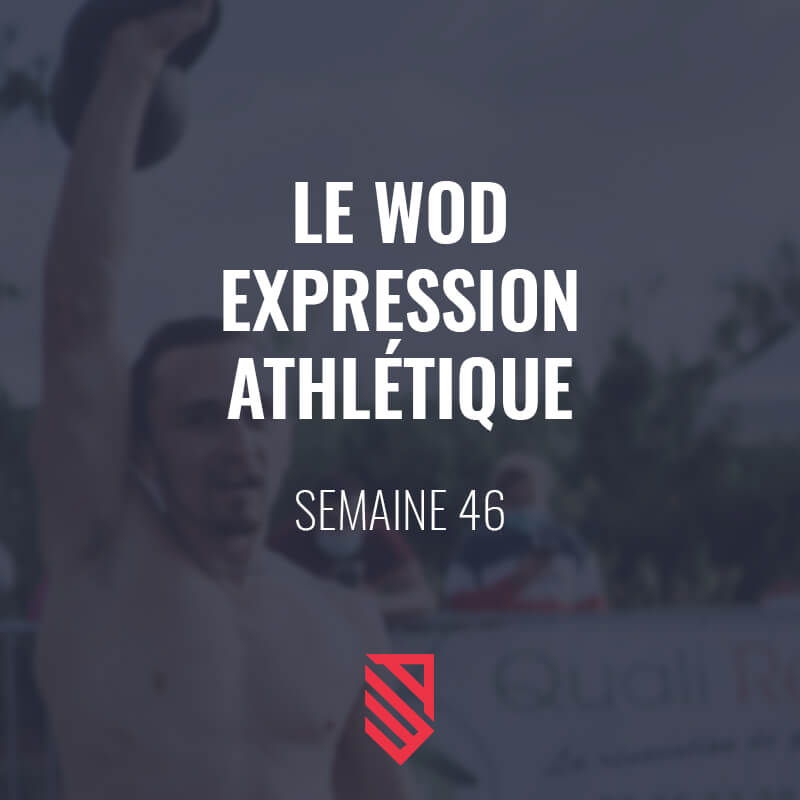 Toute l'équipe d'Expression Athlétique vous souhaite un bon entraînement à tous !