Les UP ON THE BOX, c'est dans 1 mois (27, 28, 29 août). Il ne vous reste donc plus que 31 jours pour vous entraîner et être prêt à tout casser lors de l'événement ! Et pour ça, quoi de mieux que de suivre notre WOD hebdomadaire ? Même en plein cœur de l'été, Expression Athlétique vous accompagne dans un seul but : vous faire progresser.
C'est parti pour cette 5ème édition de notre WOD de la semaine !
Le WOD de la semaine (26 juillet – 1er août)
WARM UP :
3 rounds
60m Run

60m Sled Push
10 Rope Row
SKILL
3 Rounds :
20/16 Cal Row
20m Sled Push
20m Sled Arms Pull
METCON :
Dans une fenêtre de 12 minutes :
3 Rounds DUO
10 Cal Bike A
10 Cal Row B
then B/ A
7,5 M Handstand Walk Synchro
5 SandBag Over the Shoulder 50/30 Each
7,5 M Handstand Walk Synchro
Then Max HSPU ITRT TOTAL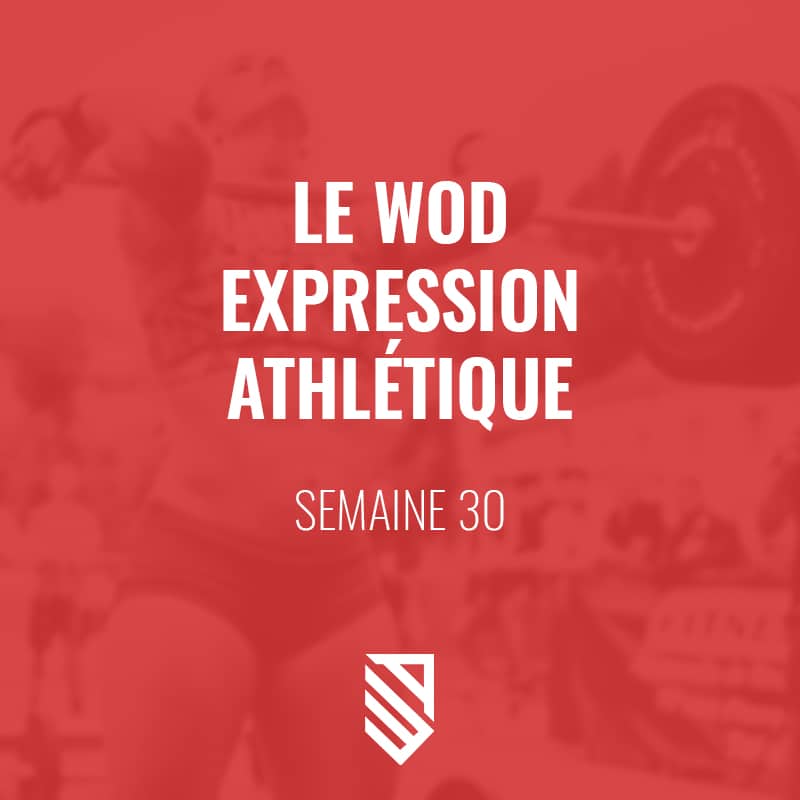 Toute l'équipe d'Expression Athlétique vous souhaite un bon entraînement à tous !