On continue l'entraînement avec Expression Athlétique ! Depuis plus d'un mois, vous suivez nos WOD hebdomadaires, on vous remercie mais surtout on vous félicite : ce n'est qu'avec de la volonté et l'envie d'aller plus loin dans l'entraînement que vous progresserez. Notre objectif est de vous apporter toutes les clés pour que vous vous sentiez mieux dans votre corps, et que vous soyez prêts à entamer de nouveaux défis, notamment en vous proposant des équipements de qualité pour vous équiper.
Après cet aparté, c'est parti pour cette 6ème édition de notre WOD de la semaine !
Le WOD de la semaine (2 août – 8 août)
WARM UP :
3 rounds
5/5 Glute Bridge + Abduction Mini Bande

10 Lateral Walk Mini Bande

10 Squat Mini Bande
3 rounds 
5 Deadlift

3 Squat Clean

1 Front Squat
SKILL
BS Up to 90%
1 Reps @ 90% of Back Squat
METCON :
Complète le plus de fois possible en 10 minutes :
2 4 6 8 10 12 14 etc.
Double Dumbell / Kb Lunges carry
Burpees Over the dumbell Facing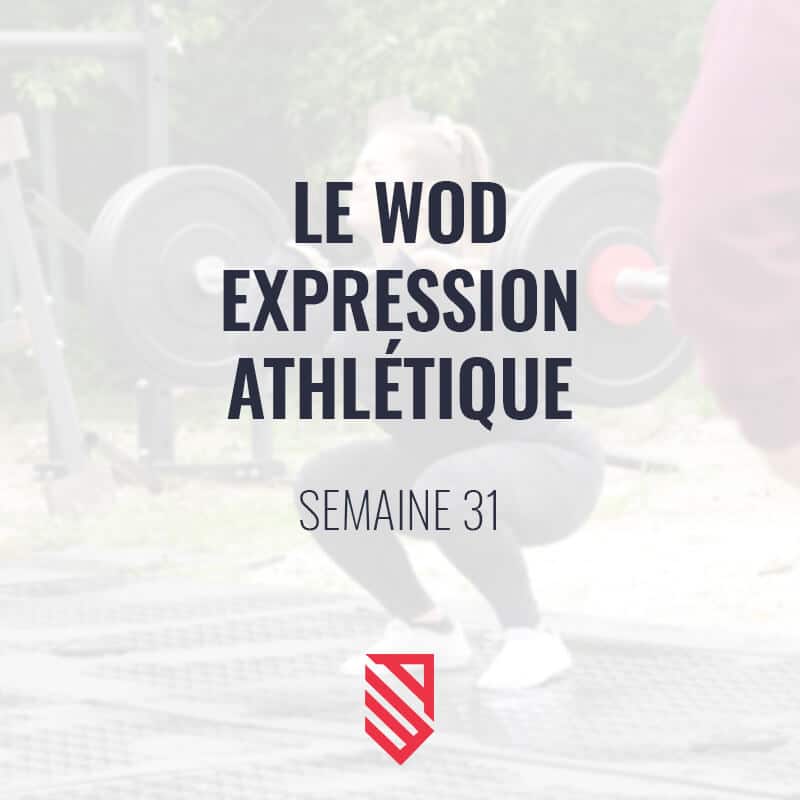 Toute l'équipe d'Expression Athlétique vous souhaite un bon entraînement à tous !