Comme chaque semaine, Expression Athlétique est au rendez-vous pour vous faire progresser avec un WOD aux petits oignons !
À quelques jours à peine de la 7ème édition des Up on the Box, qui se déroulera les 27, 28 et 29 août, notre équipe a décidé de vous faire suer. Après "Helen" la semaine dernière, place au WOD "Ingrid" (et oui, les femmes sont à l'honneur chez nous !).
Très bonne séance d'entraînement à tous… et à la semaine prochaine pour une nouvelle séance !
Le WOD de la semaine (23 août – 29 août)
WARM UP :
3 rounds of
10 Down & Up
10 PVC Over Head Squat SLOW
10 Sumo Deadlift High Pull KB
SKILL :
Snatch Barbell Cycling set
3×9 Power Snatch UNBK TEMPO (choose your weight)
4 tirages jusqu'à mi-cuisse puis explosion sur extension de hanche et 4″ sur la phase eccentric à partir de mi-cuisse touch & go pas de temps d'arrêt au sol
Apprendre à contrôler sa Bar et la garder proche pour une belle trajectoire
METCON :
Réalisez le plus rapidement possible 10 fois :
3 Snatches 60/42,5 kg
3 Burpees over the bar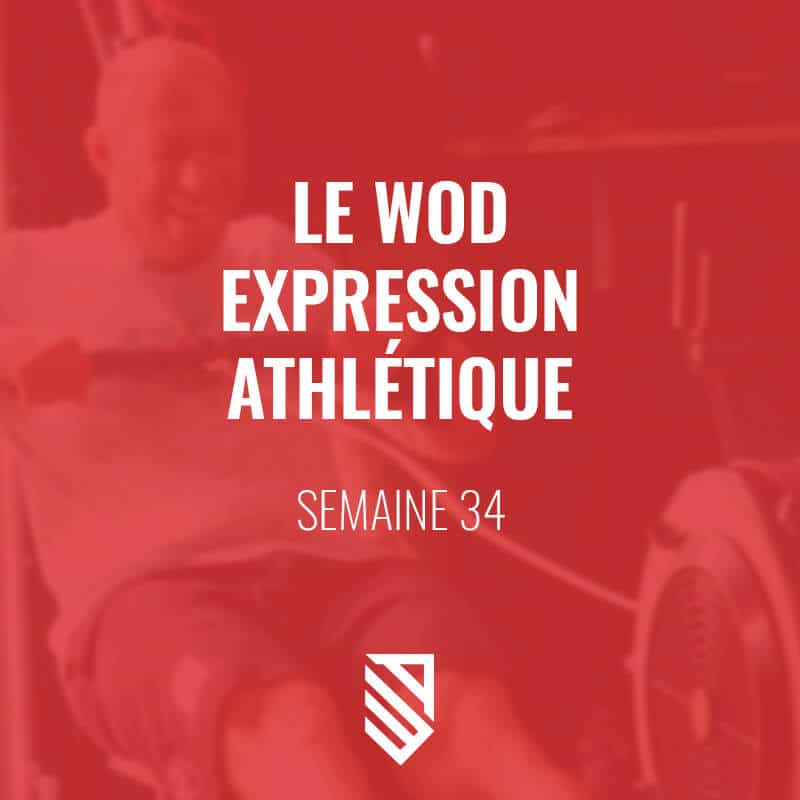 Toute l'équipe d'Expression Athlétique vous souhaite un bon entraînement à tous !